Fort St. George
Fort St. George is located on the banks of Bay of Bengal. It was built by the British East India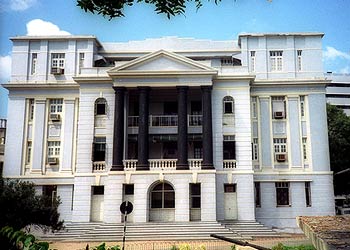 Company in 1640 AD. The fort is believed to be the first establishment of the British in India. It is a military architecture marvel, which was erected as a trading post and later evolved to be the origin of modern Indian Army. Situated in the coastal state of Tamil Nadu, this ancient monument is worth watching on your trip to Chennai. St. George Fort holds great historical importance and is looked after by the Archaeological Survey of India.

Towards the end of the 17th century, the East India Company was established by the British. Their main aim behind this was trade and economic activities. After this, the company was looking for a permanent trading station. Their dream was realized when they acquired the land on which the fort stands today. The company built the fort on this land and expanded their activities. It served as a home away from home for the officials of the East India Company. This helped in the development of the city of Madras.
St. George Fort has a number of other worth watching monuments within its boundaries. St. Mary's Church, situated in the fort, is one of the oldest surviving churches built by the British in India. This beautiful building has stood the test of time and still holds the splendor of the yore. The glass windows, wall frescos, teak plaques still shine with their all time glory. Another fascinating structure here is the 150 ft tall Flagstaff, made entirely of teakwood. Though the original flagstaff is no more to be seen, its remains are still visible.